Karachi Home Appliances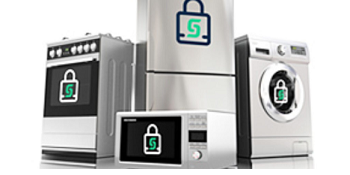 Home Appliances Companies in Pakistan - Find Home Appliances products, manufacturers, agents, stockists, dealers, distributors, retailers, wholesalers, suppliers, industries, exporters, companies directory, dealers and traders. Find top Buyers, Sellers, Service Providers of Home Appliances Pakistan. You may create your registration and create your profile. It will give you options to send bookmark, send emails and maintain your communication with them within Yellow Pages Pakistan Platform.
Results

6TH Floor Madina City Mall Abdullah Haroon Road Karachi, Pakistan
75260
Pakistan
Buy Home Appliances in arysahulatbazar.pk Refridgerator, Freezer, Air condition, Generators, Washing Machine available in all Brands Order Now & Get ...
Featured Listings

Small and Medium Enterprise Development Authority (SMEDA) 6th Floor, LDA Plaza, Egerton Road, Lahore 54000, Punjab
Lahore, Punjab
Pakistan
Small and Medium Enterprise Development Authority