Handicrafts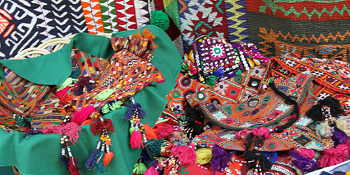 Find Handicrafts in Pakistan and get listings of Handicrafts Pakistan Suppliers, Manufacturers, Exporters, agents, stockists, dealers, distributors, retailers, wholesalers, suppliers, industries, exporters Product profiles of leading companies of Handicrafts from Pakistan
Results

Manawah police line
54920
Pakistan
Easy Woodworking Projects for carpenter · Want to build something new? · Explore Handy Wood's board "Woodworking Ideas",


Sargodha, Punjab 40100
Pakistan
Premium quality Natural Himalayan #Salt
Wooden Handy Crafts
#Citrus Mandarin #Oranges Kino
#Potato
#Onion
#Cotton products
#Leather products

...

Moh. munshian
Gohad Pur

Pakistan
We are one of the leading Manufacturers and Exporters of the finest quality of Collectibles Products, Hunting Knives,Pocket Knives,Swords, Decorative ...

34/100, Nisbet Road
Lahore, Punjab
Pakistan
Carpets, Rugs, Kilims, Zeigler, runner, round, square, flooring, kazak, bokhara, persian

BizWorld Enterprise K-38, Johar Colony, Manghopir Road, Karachi, Sindh,
Karachi, Sindh
Pakistan
BizWorld Enterprise is a Karachi based Exporter company for Handicrafts, Arts and Crafts, Marble

YASTASHEER GROUP Gulshan e shamim, Karachi 75950, Sindh,
Karachi, Sindh
Pakistan
YASTASHEER GROUP is a Karachi based Exporter company for Handicrafts, Arts and Crafts

Minex International P O Box 4420, Karachi 74000, Sindh,
Karachi, Sindh
Pakistan
Minex International is a Karachi based Exporter company for Handicrafts

VOGUE International C-2, Own Homes, F. B. Area Block-21, Karachi 75450, Sindh,
Karachi, Sindh
Pakistan
VOGUE International is a Karachi based Exporter company for Handicrafts, Arts and Crafts

S and S TRADING CO RAFI MIR STREET # 3 SUFI PURA, RANG PURA ROAD, SIALKOT 51310, PUNJAB,
Sialkot, Punjab
Pakistan
S and S TRADING CO is a Sialkot based Exporter company for Handicrafts

Khaniaan Oriental Carpets and Rugs 5-6 Kulsum Plaza, 42 Jinnah Avenue, Islamabad, Punjab,
Islamabad, Capital
Pakistan
Khaniaan Oriental Carpets and Rugs is a Islamabad based Exporter company for Handicrafts, Arts and Crafts
Featured Listings

Small and Medium Enterprise Development Authority (SMEDA) 6th Floor, LDA Plaza, Egerton Road, Lahore 54000, Punjab
Lahore, Punjab
Pakistan
Small and Medium Enterprise Development Authority