Gift and Toys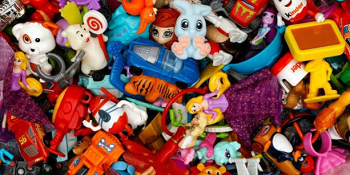 Listing of Manufacturers, Wholesalers, Importers, Exporters, Distributors, many of which have catalogues online. A comprehensive listing of toys and gifts manufacturers and wholesalers.
Results

1st Commercial Lane, opposite standard charted bank, Zamzama DHA Phase V
Karachi, Sindh 75500
Pakistan
Babyworld.pk offers Online baby shopping in Pak. Buy wide range of baby products online at reasonable Prices, lots of Popular brands. COD with Home ...

Suite 101, Tahir Plaza, Main Sharah-e-Faisal
Karachi, Sindh
Pakistan

islamabad, Pakistan
islamabad, Pakistan
Islamabad, Capital
Pakistan
Send Gift to Pakistan with a perfect blend of gift product catalog, best gift prices and secure shopping channel for Pakistanis living away from home...

NEXT FORWARD INTERNATIONAL dara arayina sialkot, sialkot 51310, punjab,
Sialkot, Punjab
Pakistan
NEXT FORWARD INTERNATIONAL is a Sialkot based Exporter company for Gift and Toys

SendGiftPakistan.com Contact Info A-6 Zahid Apartmetns Block 13-C, Gulshan-e-Iqbal , Karachi, Karachi 75290, Sindh,
Karachi, Sindh
Pakistan
SendGiftPakistan.com is a Karachi based Retailer company for Gift and Toys

SHEEN ENTERPRISES F-38 , 1st floor , Mateen Plaza , Tariq Road , Karachi, Karachi 74500, Sindh,
Karachi, Sindh
Pakistan
SHEEN ENTERPRISES is a Karachi based Exporter company for Gift and Toys, Gifts and Give Away Items

hummadandbrothers house#20-22 st#16 N.S.T, SARGODHA PAKISTAN, SARGODHA 40100, PUNJAB,
Sargodha, Punjab
Pakistan
hummadandbrothers is a Sargodha based Agent company for Gift and Toys, Rosewood Crafts

Sazgar Brothers Office #8 1st Floor Park View Appartments, Block 13-A Gulshan-e-Iqbal, Karachi 74800, Sindh,
Karachi, Sindh
Pakistan
Sazgar Brothers is a Karachi based Exporter company for Gift and Toys
Featured Listings

Small and Medium Enterprise Development Authority (SMEDA) 6th Floor, LDA Plaza, Egerton Road, Lahore 54000, Punjab
Lahore, Punjab
Pakistan
Small and Medium Enterprise Development Authority