Top 10 Health and Medical in Pakistan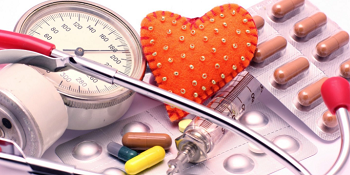 Healthcare Service providers, Hospital Equipment Manufacturers and Suppliers Directory — Right place to get listed hospital equipment/medical business or products or services to connect with more buyers in hospitals and healthcare industry.
Results

2nd floor EFU House 6-D Main Gulberg Jail Rd, Lahore
Lahore, Punjab , Pakistan
medicines surgical disposables: Servaid Pharmacy pvt ltd is based in Lahore, providing Health/Medicines related products and services such as ...

Plot No C-17, Pakistan Ave, Block 13, Federal B Area Block 13 Gulberg Town, Karachi, Karachi City, Sindh, Pakistan
Karachi, Sindh , Pakistan
A Team Of Medical Professionals to Take Care Of Your Health. Ahmed Medical Complex is a modern and friendly health care organization that prides itsel

20-E, Mohammad Ali Society Muhammad Ali Chs (Machs), Karachi, Karachi City, Sindh, Pakistan
Karachi, Sindh , Pakistan
Al Fatima Clinic provides high-quality services in womens health in the speciality of Obstetrics. Provide consultancy for Amenorrhea (missed Periods),

V3PG+FGP, Dhoraji Cp & Berar Chs, Karachi, Karachi City, Sindh 74800, Pakistan
Karachi, Sindh , Pakistan
Jamal Noor Hospital offers inpatient and outpatient services covering a wide range of medical and surgical specialities. With the careful, individual

419/A Amir Khusro Road, C.P. & Berar Society Block 7-8 Adamjee Nagar Society, Karachi, Karachi City, Sindh 75350, Pakistan
Karachi, Sindh , Pakistan
Tahir Medical Centre has been planned in such a way so that all the medical and allied facilities are provided under one roofTahir Medical Centre has

Unit 31, Executive Complex, G-8 Markaz, Islamabad, Adjacent to MaxHealth Hospital
Islamabad 44000, Pakistan
We in CSF are resolute to provide all services under one roof.

Head Marala Road, Gohad pur, Sialkot, Pakistan
Sialkot, Punjab 51310, Pakistan
WISH SURGICAL, have been the leading suppliers and manufacturers of a wide variety of top-quality surgical instruments since 2000. Centrally ...

Medilink Consultant Clinics, Karachi
Karachi, Sindh 75600, Pakistan
Dr. Mamsa is an MD, in general psychiatry having acquired his training from Sanford School of Medicine & University of SD, USA.

Office # 03,1st Floor, Block 16C, Malak Plaza, F8 Markaz - Islamabad
Islamabad , Pakistan
Importer - Distributor - General Order Supplier
medical Equipment's and consumables

4722 East Ray Road Suite 12 Phoenix, AZ 85044
85044, Pakistan
In the city of Chandler, Home Care Assistance is proud to offer comprehensive home care services. Being one of the finest in home care industry, we ...
B2B and B2C Directory of Top 10 Health and Medical in Pakistan
Visit Malaysia
Pakistan Business Pages presents a digital online B2B as well as B2C listing that has been made available specially for businesses that are either located in Pakistan or they serve the Pakistani market. Our visitors and customers can locate the most appropriate offices to work within a single location and in a matter of seconds. You will be able to select the best institution with the assistance of our review and rating system, and you will also have the opportunity to provide feedback about the association in order to assist other users in making more informed choices.
An opportunity for digital marketing and online advertising exists for all businesses in Pakistan that are related to Top 10 Health and Medical in Pakistan. The opportunity to create a business is open to all exporters, associations, agents, stockists, distributors, importers, dealers, consultants, traders, service providers, retailers, manufacturers in the
Top 10 Health and Medical in Pakistan
areas. YPP is an integrated digital marketing solution for businesses, with the goal of increasing business presence and promoting it online with our Yellow Pages, which are integrated with Instagram, Facebook, LinkedIn, Google, Google Maps, and QR codes, amongst other platforms.
You will receive a dashboard to manage all of your listings, as well as the performance of your listings, as well as who is visiting, rating, and reviewing your businesses in
Top 10 Health and Medical in Pakistan
. Registration on YPP is completely free. Because all of your interactions with other companies are stored in your dashboard and can be accessed there, just like email messages in your inbox, you will never again lose track of potential business leads or opportunities. With good feedback and review you will automatically listed into any of the following special sections. Therefore it make sense to ask your customer to give you good feedback and reiew below your listings:
Recent Blog Posts
Please find the list of top 10 best fumigation and pest control agencies in Pakistan especially in Karachi

Digital marketing agencies, SEO/SEM experts and freelancers can take advantage of YPP, with corporate account capabilities. Such premium listings have

Its time to file your tax returns. We have complied the lix of tax layers in each major city in Pakistan. You may engaged them and post your rating