Health and Medical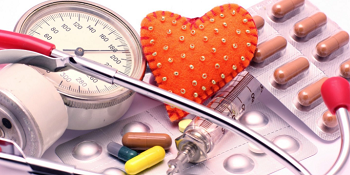 Healthcare Service providers, Hospital Equipment Manufacturers and Suppliers Directory — Right place to get listed hospital equipment/medical business or products or services to connect with more buyers in hospitals and healthcare industry.
Results

The Eye Consultants, 31, Civil Lines, Rawalpindi
46000
Pakistan
Best Eye Hospital in Rawalpindi equipped with state of the art latest diagnostic equipment for eye care.

761, Block G 4, Phase 2, Johar Town, Lahore
54000
Pakistan
I am Prof Dr Humayun Iqbal Khan. With over 30 years of experience, currently based in Services Hospital Lahore as the Head of Pediatric Department and...

Office 152A St no 8, PMCHS, E11-2
44000
Pakistan
Miss Rose is Pakistan-based products that get the best beauty store and accessories at cheapest rate.

Office # 03,1st Floor, Block 16C, Malak Plaza, F8 Markaz - Islamabad
Islamabad, Capital
Pakistan
Importer - Distributor - General Order Supplier
medical Equipment's and consumables

243G Main Liaquat Bagh Road Rawalpindi.
44000
Pakistan
We provide following healthcare services at comfort of your doorstep.
1:Home Nursing Services
2:Medical equipment SALE/RENTAL

Daska Road,Capricorn Street,Daska 51010,Punjab,Pakistan.

Pakistan
We are leading the business with world class customizable stainless steel surgical instruments. We are compassionate to provide health care facilities...


Islamabad, Capital 46000
Pakistan
Prof Dr. Ikram Ullah Khan – is the top and Best dermatologist in Islamabad and the top Skin Specialist Dr in Islamabad, who is also the pioneer...

Office # 28-C Sunset Lance 1 Dha Phase 2
Karachi, Sindh
Pakistan
We, Ehsaas health service provide you nurse for home to take extra care of you
or your loved ones.
You can now avail nurse for home in karachi at a ...

Moh. Maghrabi Muradpur Head Marala Road Sialkot
Sialkot, Punjab 51310
Pakistan
We manufacture Surgical & Dental Instruments, Ophthalmic Instruments, TC & Veterinary Instruments, with high-quality stainless steel.

M-6, Mezzanine Floor, Zenith Heights, Gulistan-e-Jauhar, Block 1, Opposite NED University
Karachi, Sindh 75290
Pakistan
4D Technologies is a trustworthy laboratory equipment supplier and distributor of premium quality medical instruments and equipments in Pakistan. We ...
Featured Listings

Small and Medium Enterprise Development Authority (SMEDA) 6th Floor, LDA Plaza, Egerton Road, Lahore 54000, Punjab
Lahore, Punjab
Pakistan
Small and Medium Enterprise Development Authority